Ultra High Precision Machining & Engineering
CNC MILLING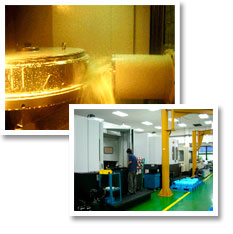 JEP Precision's milling capabilities range from vertical to 4-axis horizontal and 5-axis milling machines, able to machine work-pieces from square of 25mm to 1000mm. Our larger 4-axis horizontal machining machines have a maximum travel length of up to 1300mm by 1100mm by 1000mm, and 5-axis machine capable of machining parts up to 1000mm by 800mm in size. We have extensive experience machining inconel, titanium, stainless steel, aluminum, and iron castings to 10 microns tolerances. These machines are mainly used for larger and more intricate aerospace components, and
some machining may extend to more than
forty hours cycle time.
CNC GRINDING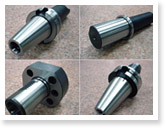 Our grinding department consists of CNC cylindrical grinding, surface and jig grind machines. We are capable of grinding parts from 3mm to 250mm in low and high volumes, and both external and internal cylindrical parts. Typical grinding parts include machine holders, machine tools, and precision shafts.